DJ, promoter, founder of Vertigo Records label .. more than 22 years of psy experience – Nowhereman
Namaste party folks! Here to your attention is my latest dj mix "Afterparty Frequenters". I'm not going to rant about the style and the sound of the mix, cos giving tags has never been a good thing. The mix appears to be light enough to be played in a car or at afterparty or whenever you have time to listen to it; it's enough psy to grasp your attention and take you far away from your casual state of mind; it's very dancey but in a subtle way, when you can't remember when you start moving to it's beats. My two-year-Koh-Phangan trip resulted in this mix, and I couldn't have found better way to share with you my fascinating experience but by virtue of this mix. PEACE, LOVE, UNITY, RESPECT & MUSIC to all afterparty frequenters and all music lovers!
Here and only here you can listen to and download the newest CHILL OUT mix of DJ NOWHEREMAN which is made entirely of VERTIGO RECORDS' releases as well as 4 unreleased tracks that will disclose you VERTIGO RECORDS' plans for the nearest future. Enjoy
Vertigo on Chill out (25.03.2019)
Lucid Mantra – I am You are Me (coming soon)
Weed Wood(aka Derker,WHOOP) – Absolute Zero (coming soon)
Furious – Merkano
Izzumm – Places of Sunset
Lucid Mantra with Anand flute – Liberte Para Ser (coming soon)
Hypnagog(aka Terrafractyl) – Forever & Ever
Mote(aka Reality Pixie) – Dast Particle
Ocelot – St Catherine
Furious & Cadans(aka Go'to) – Traces of Paganea
Transdriver(aka Popperhnool) – Electric Moon
Weed Wood – Space Portal (coming soon)
Ocelot feat Irina Mikhailova – Durme
Download – 68.1 MB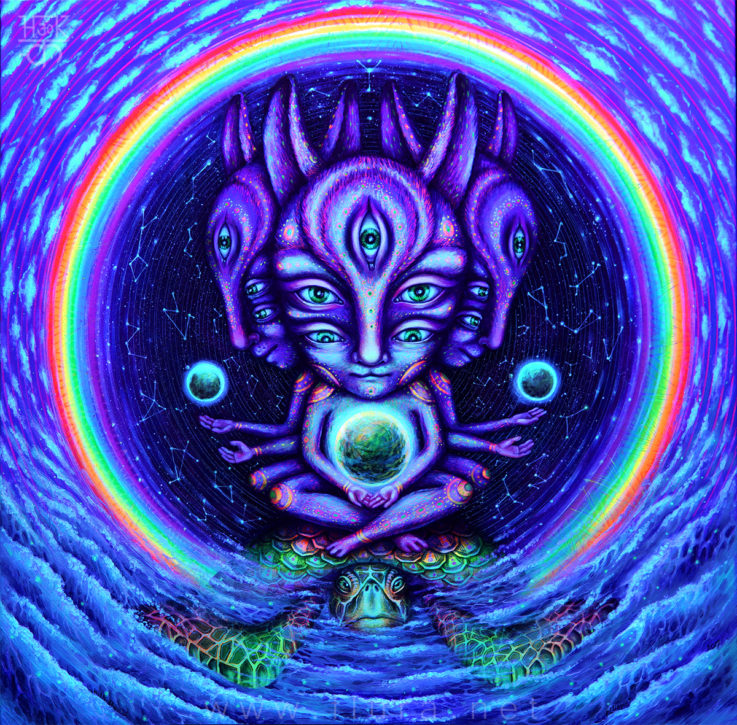 Sergei Rodost aka dj NOWHEREMAN is a founder of VERTIGO RECORDS – Russian Psychedelic Trance label, which he's been running since 2003. The specific feature of VERTIGO RECORDS is that the label handles with multiple variety of high-quality electronic music in many styles and genres. It ranges from albums of PSYKOVSKY( Debute) and FURIOUS( Not For Fame ) to albums of ANDROMEDA(Equilibrium) and DELIRIOUS NOON( Launch For Langtus); also VERTIGO RECORDS released albums of such great names of modern trance scene as YUDHISHTHIRA( Sine Qua Non), TROLD(Time For Solution ), OCELOT( Dream Selector), TRANSDRIVER(Between Night And Day; Antiethno), TERRAFRACTYL( Electronic Evolution) and VICTOR ZOLOD(DEJAVU FABRIQUE, OVERDRIVE (RIP)). Great deal of compilations with worldwide famous names like KDD, OSOM, The NOMMOS, SAMADHI, TRIPPY TRAIL, FUNGUS FUNK and many more have been released on VERTIGO RECORDS. A special place among Vertigo's releases occupies Chill Out compillations such as Peace & Love series of releases( part 1, part 2 and part 3), HARDCORE BUDDHIST "BEING NOTHING"(2018). We now know that Vertigo crew is preparing a new wonderful Chill Out release which is going to please you very soon.
Dj NOWHEREMAN has been deeply devoted to this marvelous Psychedelic movement since 1995 and playing as a DJ since 2003 – the good old time when he came to Goa for the first time. He also played DJ sets in Brazil, Holland, Thailand, Ukraine, Belorussia and Greece. NOWHEREMAN plays different sets including trance(134-155bpm), Techno, Progressive Trance, Chill Out. In his sets he combines the Spirit of old school experience with unstopable drive of modern sound, in other words his sets are both danceful and spiritual. Knowing personally the musicians, whose music he considers the most interesting, helps him to find the Golden Mean and to leave dancefloor with unforgettable impression of something transcendental.
HIVA MOON PARTY 26.02.19

VERTIGO'S MORNING part 1

Dj NOWHEREMAN – VERTIGO'S MORNING part 2

VA – Unreal Fun Compilation · 2018